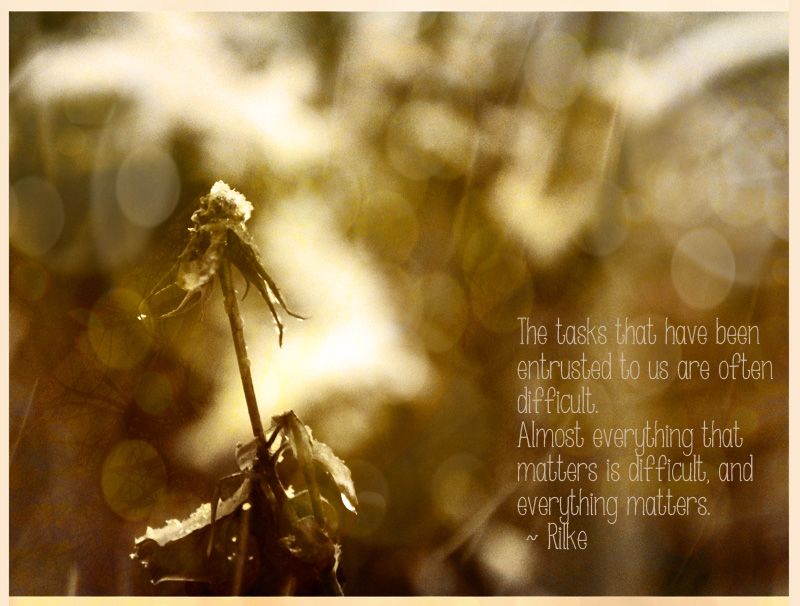 I had lots of fun with this image it was snowing here this morning. But it was wet slushy stuff (it's already melting) so no lovely blue skies with the snow making that lovely crackling sound as you walk nooooo... here it's slush, slush and swish as the cars go by the house throwing brown stuff yuck.....
So I processed the image in Radlab then added Golden Bokeh and Vintage Overlay textures from Bonnie...
The quote is from A Year with Rilke 'And Everything Matters' Letters to a Young Poet. I am enjoyng this exercise everyday.
It has been a week of frustration a week of being not well and feeling a little lost creatively...
So I am glad to report that I am nearly back to my old self.
As Beyond Layers draws to a close I am looking forward to Kim's new class
Beyond Beyond
...
Will I see you in class ?
Have a wonderful weekend my blogging friends......